Once you've decided when to install new siding, it's time for another decision: deciding which style is right for your house. Consulting with an expert gives you the best chance to find the perfect material. At Tony's Lifetime Exteriors, we carry several types of siding materials and are happy to help you decide the best option for your home.
While you want to get the best look for your home and personal preferences, you also want to improve its value if you sell it one day without making a massive investment. For these reasons and more, it's worthwhile to do your research to discover the best siding options on the market.
Here, our licensed contractors will discuss the differences between two of the most popular siding materials in America – vinyl and steel – so you can decide if either of those options is right for you.
Why Consider Vinyl Siding for Minnesota Homes?
In today's market, vinyl siding is one of the most popular options for homeowners nationwide for various reasons, starting with its affordability. While extremely versatile, vinyl siding is still relatively cost-effective compared to other siding materials.
In fact, vinyl siding is one of the most durable and highest-quality siding products available!
Energy Efficient
Through several studies, vinyl siding has been proven to save homeowners on energy costs. With the way it is built and its various characteristics, vinyl siding is able to trap air inside your home while repelling unwanted air and the elements.
Vinyl siding is one of the top-tier siding materials available, and it is proven to reduce the home's energy costs by up to 50% in some cases. While steel siding has some energy-efficient and insulative qualities, it does not equal those of vinyl siding.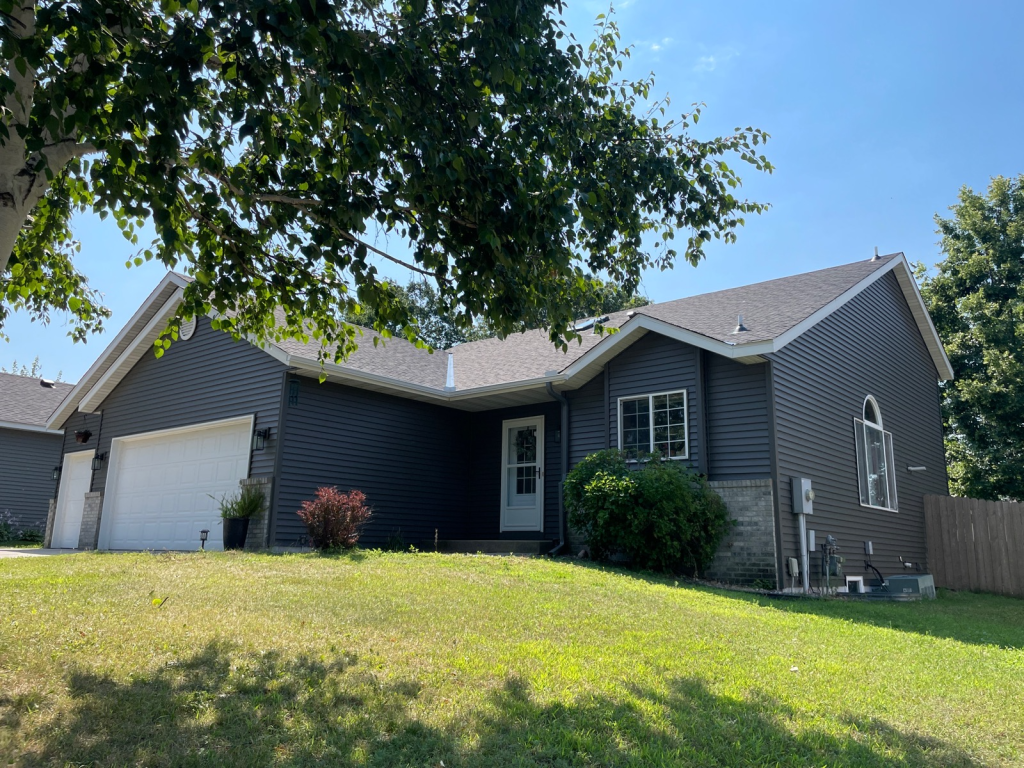 Vinyl siding
Versatility for Customization
Vinyl siding can be custom-cut and designed to meet your every design wish. Vinyl siding comes in a plethora of colors which allow you to get the exact look you want for your home.
The design possibilities are truly endless when you choose vinyl siding for your home, and you can consult with your contractor or a designer to help determine what looks you can accomplish with vinyl siding.
Need tips? Check out our blog for choosing the right color siding.
More Affordable Than the Rest
Possibly one of the most essential benefits of vinyl siding is that it is more cost-effective than other types of roofing materials. While siding of all kinds is expensive, vinyl siding is on the lower end of the spectrum.
Still, it is just as durable as other siding materials. So, vinyl may be the right route if you want a beautiful home but must accommodate a smaller budget.
Easy to Clean
While other options for home exteriors might look lovely, they can look dirty quickly. Even if things get muddy or stained with vinyl, cleaning up is relatively easy.
You can easily use options like a hose and mild soap to remove extra grime and build-up. So, vinyl siding is a good choice for a relatively low-maintenance siding option.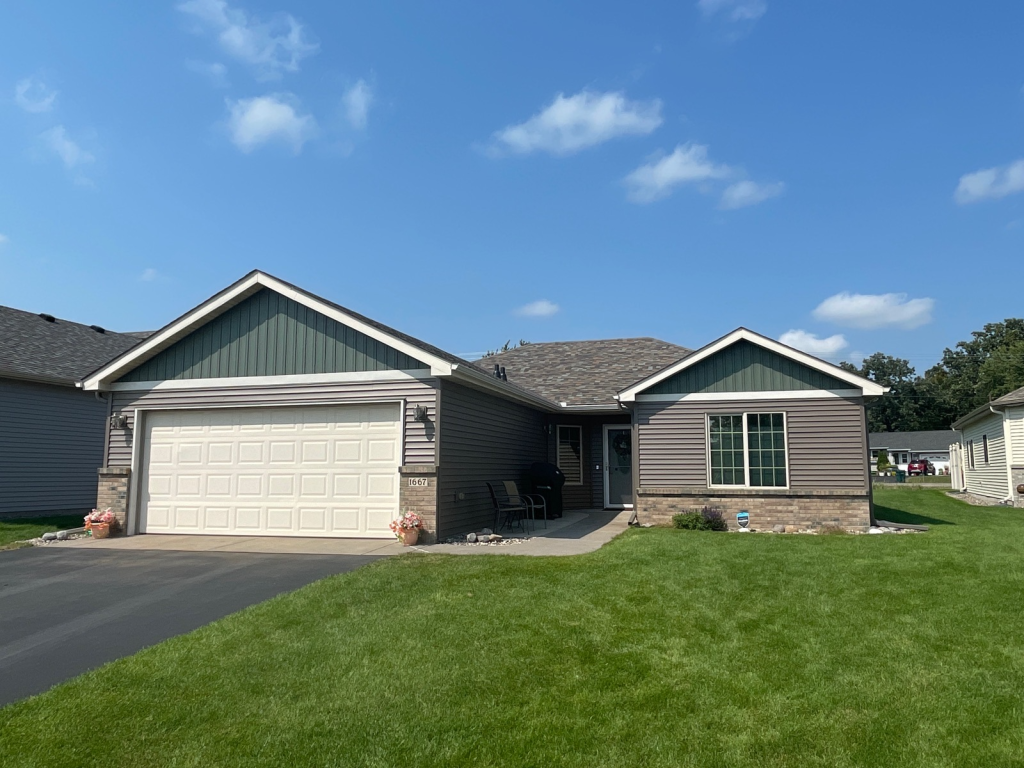 Vinyl siding
Great for HOA Homes
Do you live in an HOA? Depending on the homeowners association, the organization can restrict the type of siding you can and cannot have. Since vinyl siding is a classic choice that fits in with a variety of neighborhood looks, it can be a safe choice for those looking for a conservative stylistic option.
Always look into your neighborhood's regulations and get approval from the architectural committee first!
Awesome for Stylistic Expression
Though vinyl siding doesn't need to conform to looks, it's available in countless bright colors, from pink to blue to red. If you're the type who wants to make a bold statement with your incoming home renovation, vinyl siding can be an ideal choice.
Plus, that expression is bound to last. While you can paint your vinyl siding if you choose, it shouldn't need it.
As The Spruce explains, its color is "baked-in," meaning you should pick up a brush in a few situations.
Why Consider Steel Siding for Minnesota Homes?
Steel siding is one of the most lasting siding products available today. Every siding material is proven to last for several years and is built to improve your home. However, we often see steel siding as a very popular choice for many homeowners over other products for various reasons.
Check out some of the many benefits that come with steel siding!
Environmentally Friendly
Steel siding is built to last, which is a necessary quality for sustainability. And unlike many other siding materials, steel siding can almost always be recycled.
The ability to reuse and reconstruct steel siding after its finished use on a home makes it a popular option for many homeowners committed to long-lasting, environmentally friendly, and sustainable products.
Weather & Extreme Event Durability
Unlike other metals, like aluminum, steel is not easily damaged by harsh weather conditions such as hail. Steel siding is an excellent choice for any homeowner because of its extreme durability in the harsh weather events we experience year-round in Minnesota.
Additionally, steel siding's extreme durability allows it to withstand other extreme events to a certain point, like fires, rot, and most types of severe weather events.
Little Maintenance
Steel is one of the most durable metals on the planet, and when used to protect homes, it has been proven to last for decades and requires very little maintenance throughout that time. As stated above, it would take unprecedented force to chip, peel, fade, or warp your steel siding.
In the case of a tornado, hurricane, or another natural phenomenon, it can be more easily damaged. Still, it is difficult to damage steel siding when it comes to far more common occurrences, like hail, although storm damage can still happen.
Even if the steel siding is slightly damaged or the paint chips over time, it can be repainted easily to look brand new if your siding is somewhat damaged due to extreme weather. When you have steel siding installed at your home, you likely only have to provide the occasional cleaning.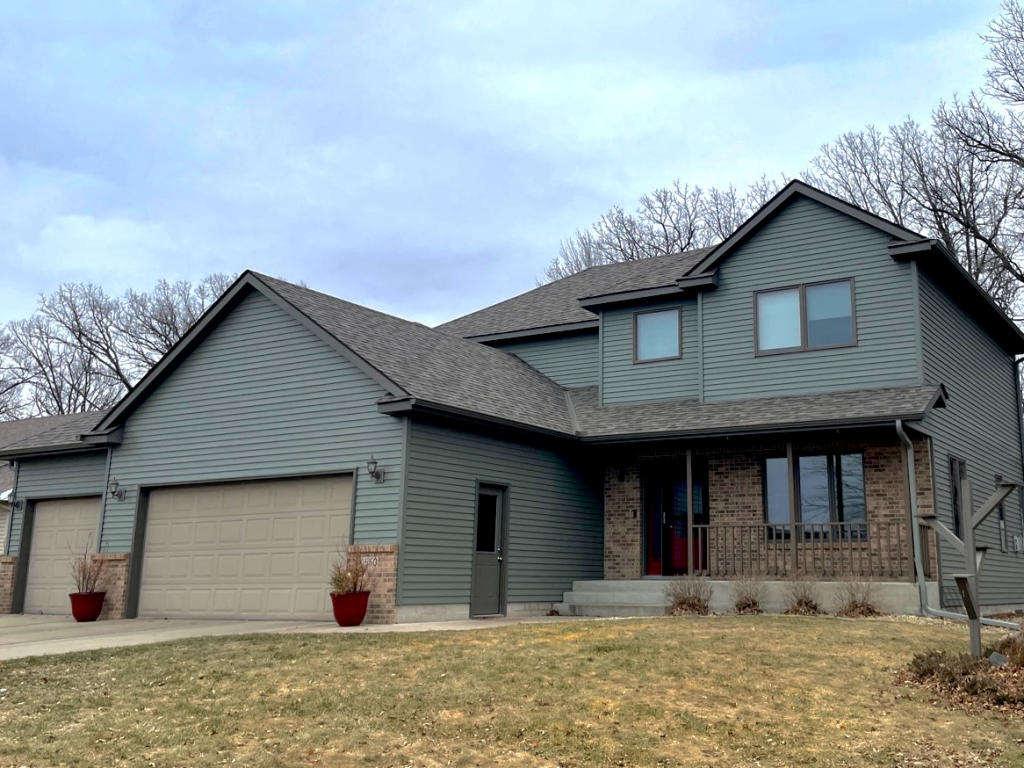 Seamless steel siding
Resistant to Pest Damage
Unfortunately, pests are an issue that many homeowners face. And some kinds of siding, especially wood, are susceptible to damage. Many wood-destroying insects, like termites, can damage other forms of siding.
Metal is an excellent choice because rodents, termites, and more can't chew through the material.
Awesome for Modern Architectural Styles
Though steel siding, like vinyl siding, comes in many different styles and colors, it looks particularly striking on homes with a modern flair. If you're looking to stand out and be the envy of the neighborhood, steel siding is the way to go.
The Two Steel Siding Types
Even if you're set on steel siding, you must know that you still have another decision to make: Do you go seamed or seamless? Indeed, steel siding comes in two primary categories, and while they both boast the durability of metal, their shapes each perform a little bit differently.
Much like the differences between vinyl siding and steel siding, one subtype isn't better than the other – they just have different strengths.
Seamless Steel Siding
Similarly to seamless gutters, seamless steel siding is made of large pieces with only connectors at the joints. This lends your home a sleek, polished appearance, though it can still look like lapping if you choose.
It also boasts supreme ease of installation, as it's ordered in exactitudes to fit your home's unique shape. On top of that, pests find this type of siding nearly impenetrable, as it lacks the spacing that planks of siding have.
While all siding types will protect your home from wildlife if properly cared for and maintained, metal siding is an exceptional option if you've historically dealt with unwelcome houseguests.
Standard Steel Siding
If you're looking for the durability of metal but in a more traditional installation method, standard steel siding is perfect for you. Boasting all the strength of its material but in a tried and true form, it's phenomenal for homeowners who want to stick to tradition while embracing a less common siding material.
Standard steel siding is a fantastic stylistic chameleon, too. It comes in various colors and textures and can easily mimic more commonly seen siding types.
Not that steel siding is something to be hidden – on its own, it can be a showstopper, as we prove in our gallery! It can mimic other siding types if needed while eliminating their issues with metal's supreme strength.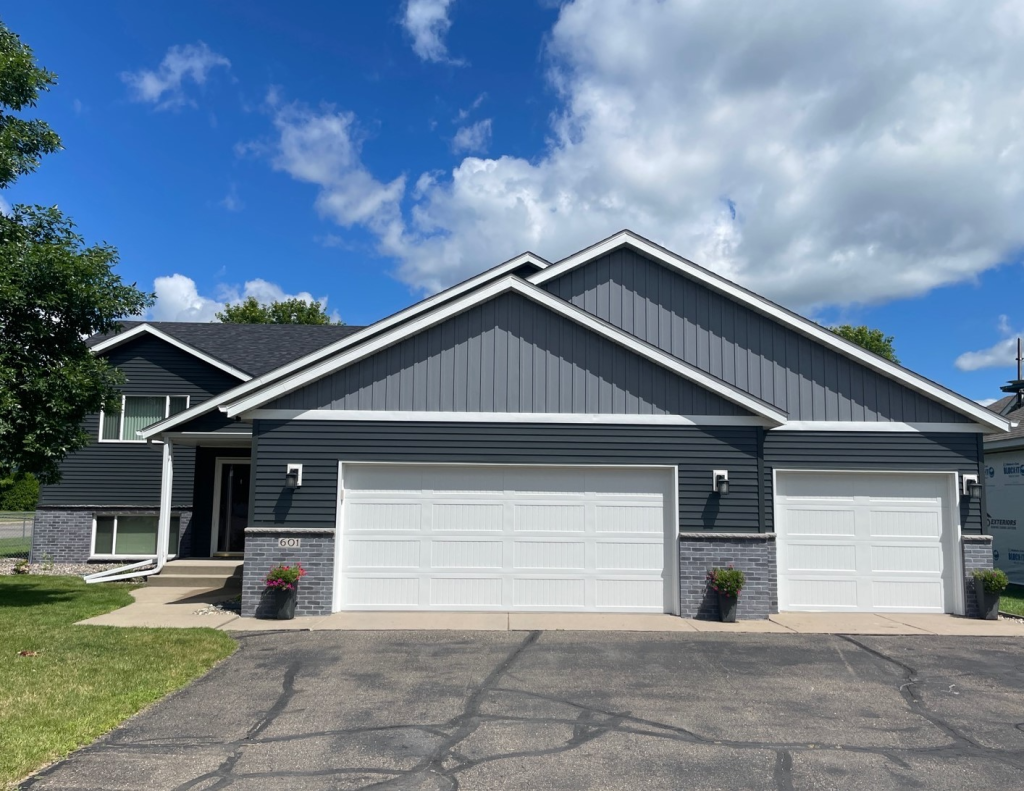 Seamless steel siding
Tony's Lifetime Exteriors: On Your Side Since 1973
Since we opened for business in 1973, we have provided the best services for residents of the St. Cloud, Minnesota, area. Our licensed contractors specialize in various home exterior installation and repair services.
To learn more about what we do or to request a quote, give us a call at 320-252-9086, or message us on our contact page today.